How to Find the Best Classroom Solutions!
Nina Sclafani
Senior Event Coordinator
Classroom Tools on September 25 2014
Sometimes all you have to do to find the best classroom solutions is to turn to a fellow educator.
This chart, created by educator Charlie Wierzbicki (@Poeteacher), highlights how you can use some of our favorite classroom resources like Edmodo, Evernote, and Google Forms, to address the needs of your classroom.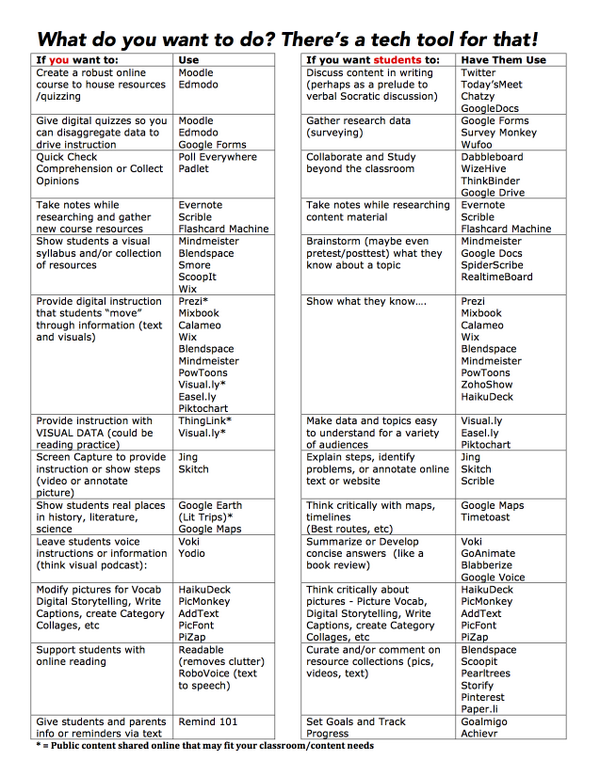 TechUseGuide quick sheet @Poeteacher
For those who are unfamiliar with these tools, you're in luck. Teq Online PD has a wide-variety of courses already on the calendar to teach you how to use these excellent solutions with your students. Check out our course calendar here, and sign up for Teq Online PD today!

If you'd like a Teq rep to contact you about a subscription, have an admin…