Your Guide to Chromebooks [New eBook]
Nina Sclafani
Senior Event Coordinator
Classroom Tools on January 20 2015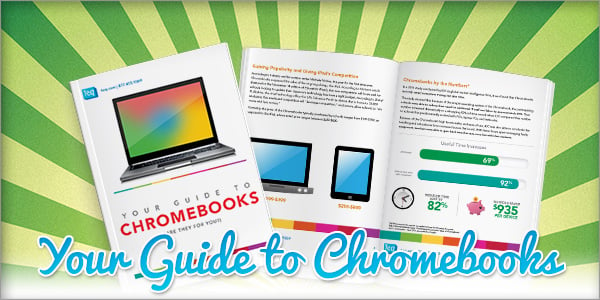 Google's Chromebook is making a huge splash in education, but is it the right tool for you? Cost-effective and easy-to-use, learn how the Chromebook can become your new favorite tool.
Download our free eBook, Your Guide to Chromebooks and learn
What is a Chromebook?

How are Chromebooks used for education?

What are Chrome Web Apps?

What extensions are available for education?

How are Chromebooks used for test prep?

and more!
To download even more great eBooks by Teq, visit https://www.teq.com/resources.